I've been really lucky to find good help with my wordpress blog and I wanted to spread the word for those of you out there with any website/branding/blog needs. My friends at WIDSIX are really fast and competent at what they do. Check them out or pass the word along to those in need.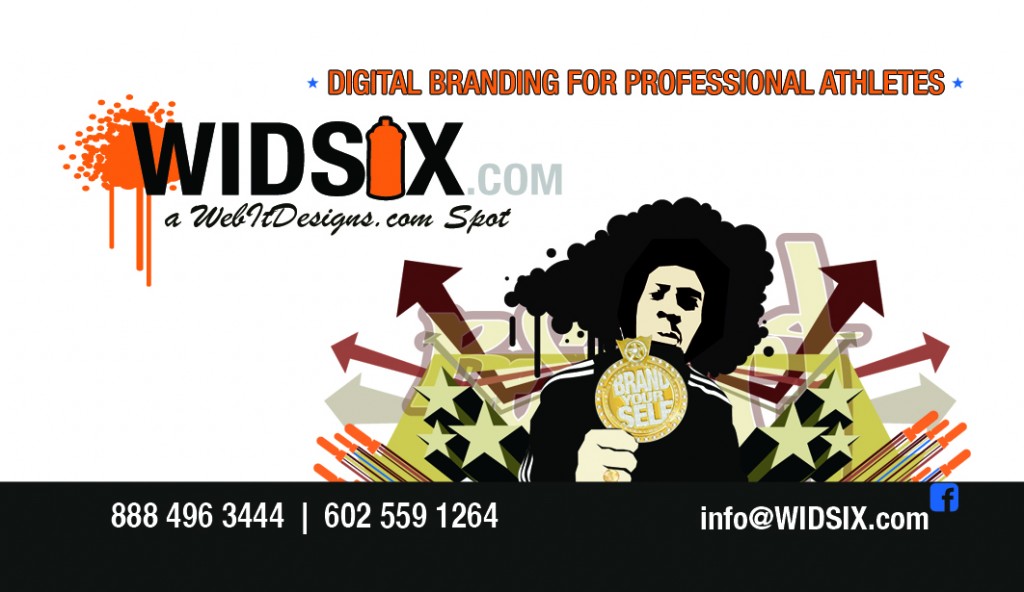 Graphic Design – Logos, banners, posters, biz cards, etc
Website Design – Web Steez is a MUST for pro athletes these days
Video Production and Editing – Video Marketing and Viral Videos are where it's at for pro athletes
Online Marketing – all the traditional nerd stuff for online marketing: link building, press release management, etc
Search Engine Optimization – Being found by your fans and peeps in the industry is a MUST. A website is nothing unless people find you.
Social Media Marketing – We can help dial in your social media accounts, link them all up to one account… and make it super easy to spread your news.
Mobile Phone App Development – iPhone, Android, Blackberry, Windows… apps for all phone types.