Coach Courtney and I warming up on game day. He told me that, "Pain is your legs gift to you and suffering is what you give them in return." I have no idea what that means.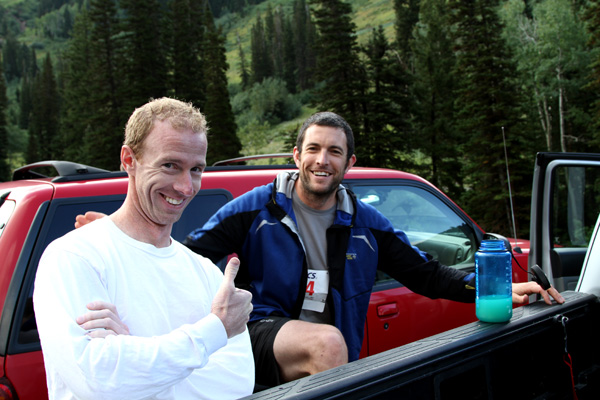 I'm slow on foot. I've never been fast. My legs will carry me all day, up and down and all around the mountains at a moderate pace. I'm able to maintain that level of fitness through ski touring in the winter and random acts of activity in the summer. But, I lack a certain gear called speed. This summer I'm trying hard to remedy that.
Why faster? The more climbing up in a day = more skiing down.
If you want wisdom seek the wise. If you want wealth seek the rich. If you want fast seek Courtney Phillips. I know a lot of people who move fast in the mountains, but not like Courtney. Mount Olympus car to car in 1:30, South Ridge of Superior in 40mins. He's got 'that' gear. He's had years of experience as a pro cyclist, so he knows the ins and outs of building a training schedule and sticking to it. Who better to help? And when I offered to pay and he declined any compensation, I knew I had the right man for the job and my budget.
My specific desire is to increase my speed on climbs of 3-5K feet. Around here that's about as high and far as you can go without topping out. Over a long lunch Coach Courtney and I talked about how to get 'there'. The goal is longer term for the ski season, but he wanted a short term test piece. I chose the Hidden Peak Challenge. It's a run from the bottom to the top of the Snowbird tram following Chip's Run. It's a 6K with nearly 3K of vertical gain. Hidden Peak and I have a history. I run the route several times a summer and entered the race several years ago, so we had some past results to work off of. Not great results, In 2007 I finished 23rd overall at 1:06 and change.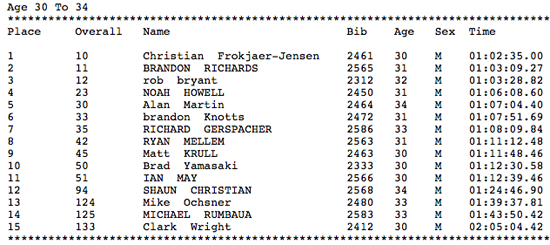 I've never liked running, but we started building a base 2 months ago by averaging 7+ hrs a week on the trails. Training consisted of intervals on steep trails, working on quick steps other days and recovery runs on the flats. And once a week we destroyed the quads in the gym or on the track. The deepest corner of the pain cave was found doing 50 deep squats as fast as possible followed by 1/4mile sprint and repeat three more times. Courtney is quite the motivational speaker whether he know it or not. Here are a few of the gems I received in texts or emails over the training period.
"Pour your guts into a bucket!"
"Run like you're being chased by guys with swords!"
and
"If you throw up or pass out then you've done good."
I've yet to "do good", but I've come really close on several occasions. I have foamed at the mouth and yelled "NO" out loud when my legs wanted to stop before it was time. I strictly kept to the prescribed routine and I feel like I'm in the best shape of my life. It's clicked and I actually enjoy running now, I can feel like a runner at times.
The race was held this past weekend and here is a recap. It was a gorgeous fall morning with the first snow of the season coating the upper peaks. Thanks to Jonah for shooting photo's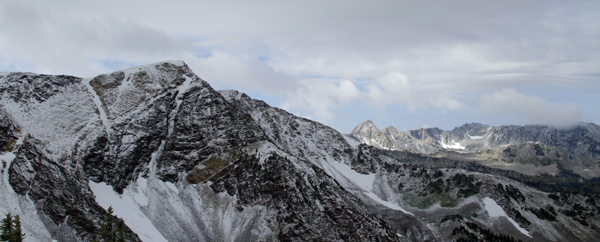 My dad made it out to support the effort. "You should be committed" he said at the start.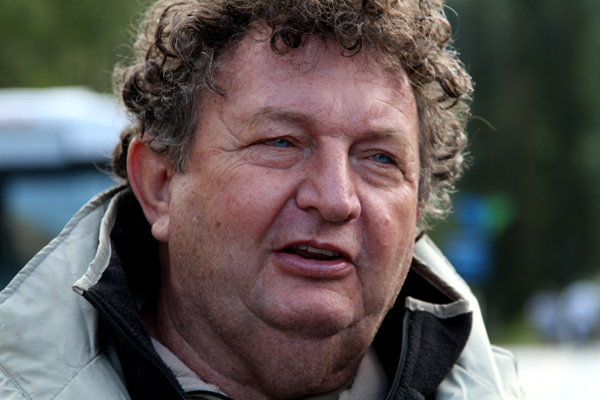 And maybe he's right, but at least I'm not alone. I think the weather kept some folks away, but there were just over 80 competitors.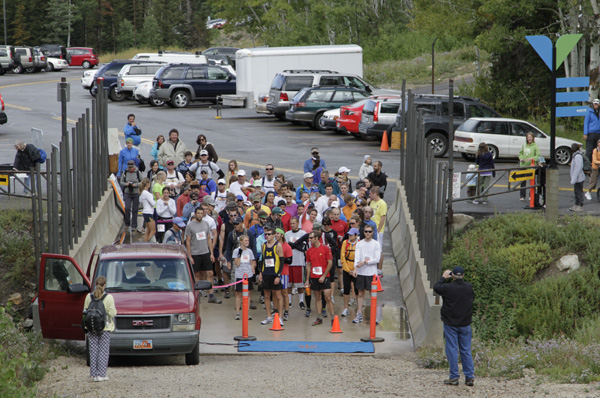 There was a fast paced bunch of 20 or so that broke off right from the start. I knew better than to try and follow.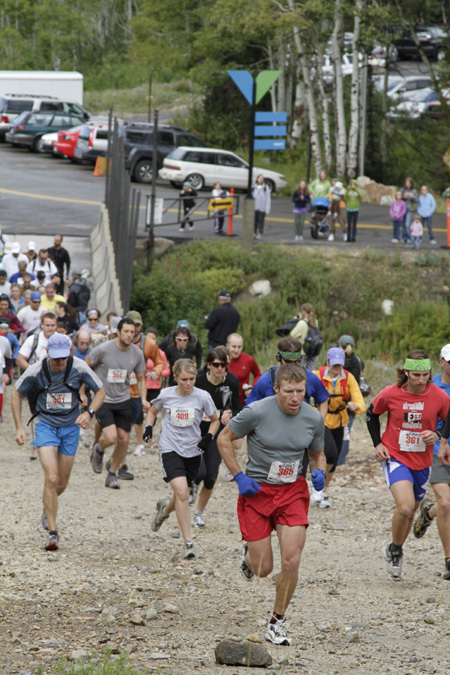 My race was to go steady at 85% for the first half and then go full steam. I settled in and passed many of the initial group that was struggling to recover from the speedy start.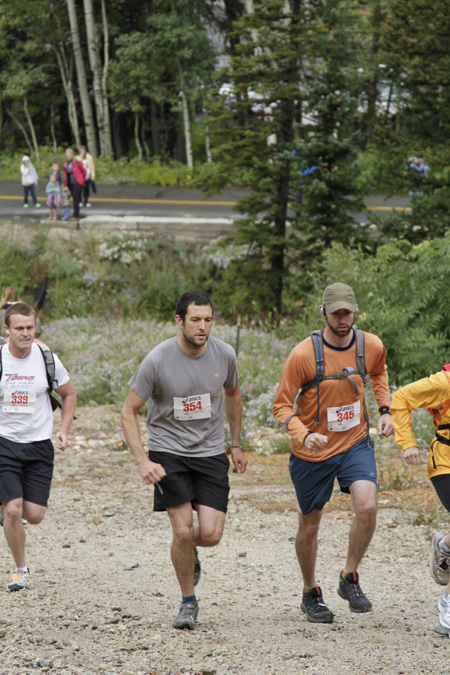 I had 2 goals for the race; run the entire course without walking and finish under 1hr. Here is the first place finisher (with arm warmers) on his way to crushing the course in 44mins. Second place time was 51mins.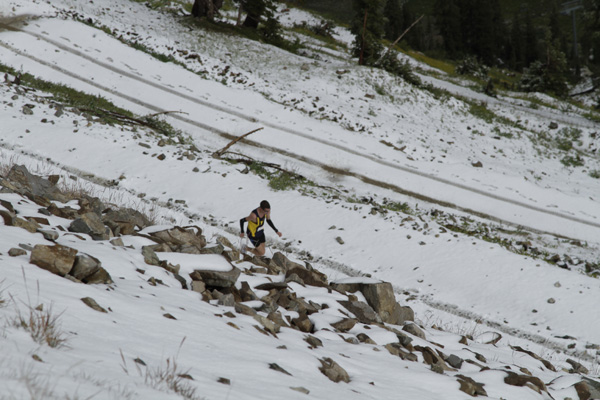 Did I mention it was a beautiful day in the mountains. My mind didn't wonder much during the race. I focused on staying right on the doorstep to the house of pain. I did have a few moments of thinking how grateful I was for the simple ability to run free (minus the $25 entry fee).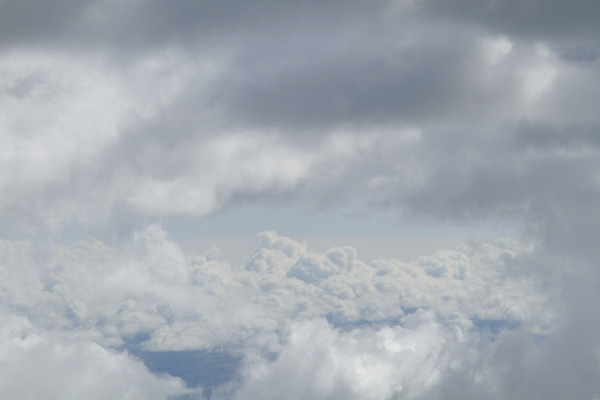 I felt really good for the first half of the race. Winding onto the final switchbacks I was going hard on the inside, but hardly going on the outside.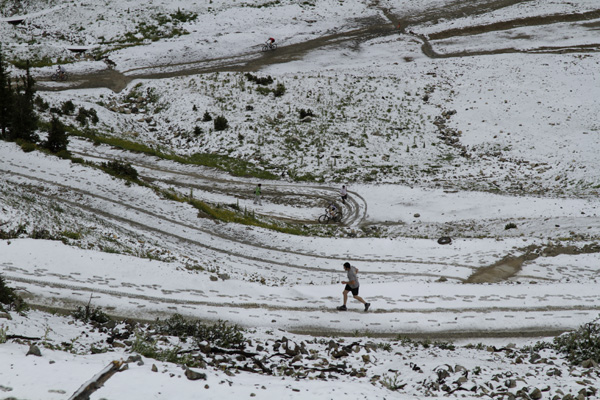 My form fell apart and when I came into view of Coach and my family they wondered if I was hurt. Jonah said, "No that's just what he looks like when he runs." And it's true, I'm not graceful or smooth. This is good news and bad news. It doesn't come naturally for me, but that's where my greatest improvement can now come.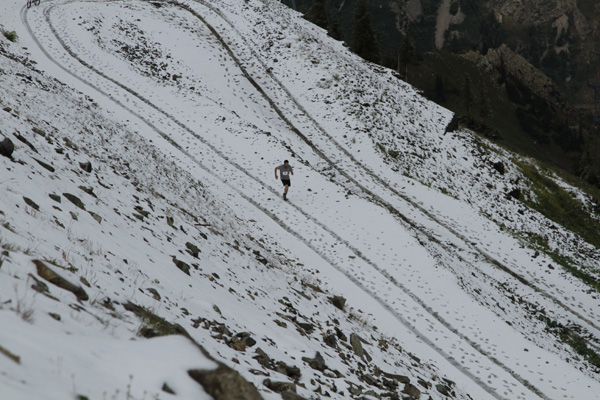 I found a surprising burst of speed and sprinted through the finish.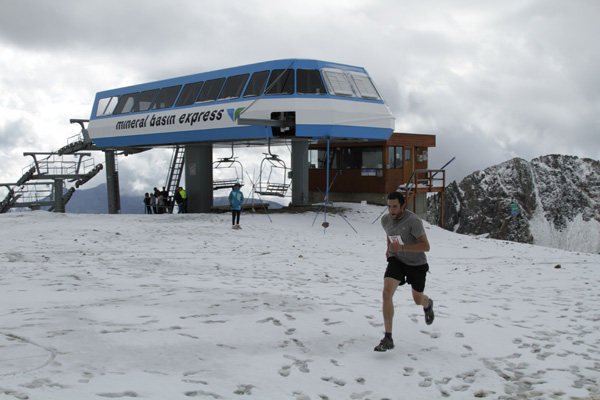 As you can see by the clock, it was going to be close.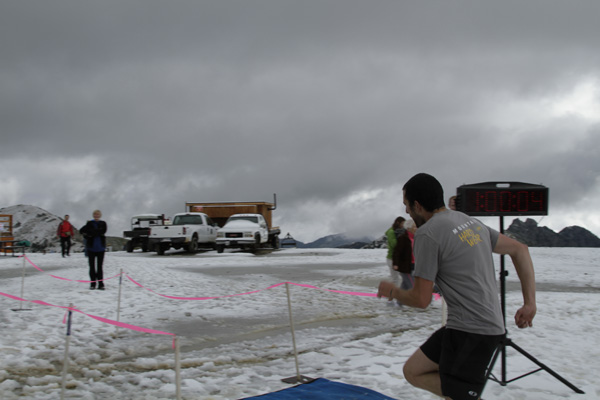 I felt good despite the temporary pain.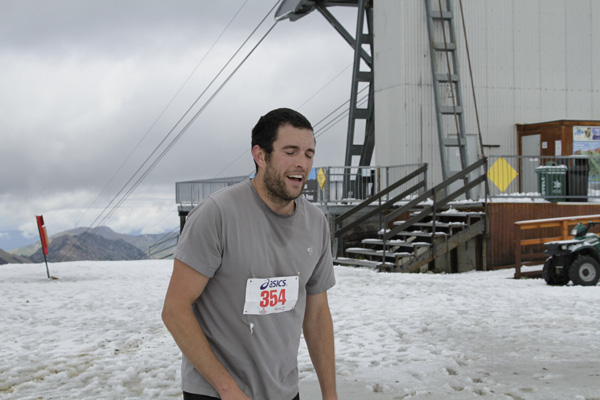 So phase one of project 'faster' complete. I finished one second over the hour mark and ran the entire course knocking 6mins off my previous time. Without the snow and slush I believe the 1 sec wouldn't be painfully hanging there. I don't really like competitions, my stomach gets upset and my mind races. This was a great event though. It's a group race, but the challenge is a personal one with the mountain. There were 9 faster that day and they gave me a piece of etched glass for being 3rd in my age grouping.


Thanks to my beautiful Woman for her support and working around the training schedule. And thanks to Coach for laying out a program to follow.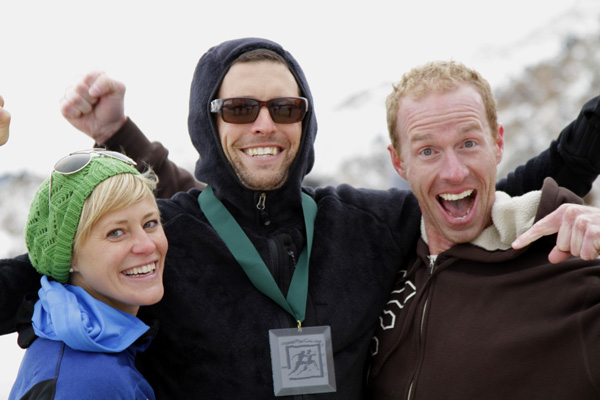 We celebrated with horrible music, good food and a great beer under the Octoberfest tent!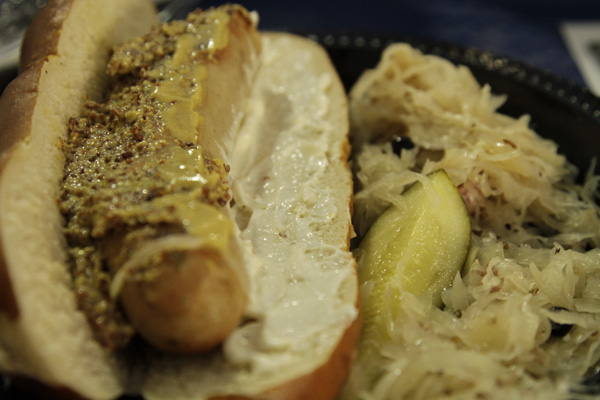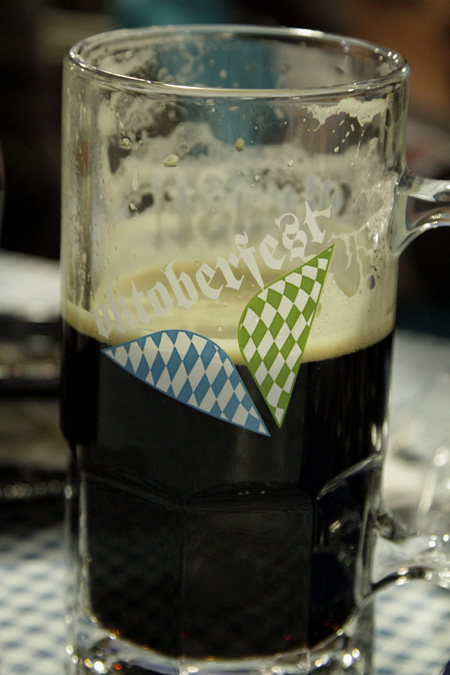 Find the gear you need for your training at Backcountry.com
At least 50% off at Backcountry.com