Last year was infuckingcredible in the Wasatch Mountains! That is, if you like powder snow. And I do! In sharp and painful contrast to this season's grim start, last winter delivered. I remember passing on days because it ONLY snowed 12-14 inches. Now we are begging for anything (and it looks like change is finally on it's way).
Another "award winning" faceshot from last season. Photo by Andy Jacobsen.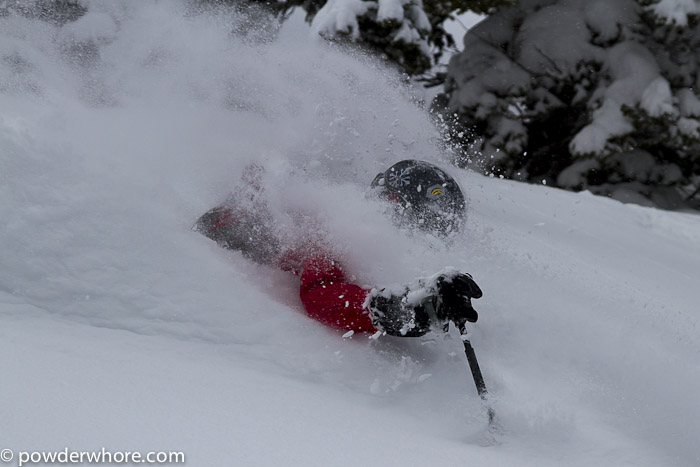 Each year a panel of athletes, reporters, film makers and powder snow aficionados get to watch the video highlights from skiing's production houses. They vote for their favorite segments and athletes in a variety of categories and the winners are announced in Aspen.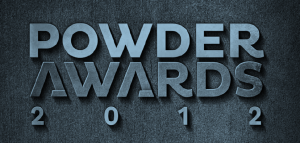 (click above to find out more)
This year Andy Jacobsen and I were nominated for the "Best Powder"! This is Powderwhore Productions second year in a row with a nomination for this category. We didn't win, but as they say "it's just great to be nominated". We were up against some pretty stout competition.
BEST POWDER
Tobi Reindl, Paddy Graham, Thomas Hlawitschka, and Sven Kueenle – Nothing Else Matters (Legs of Steel)
Wiley Miller, Tanner Rainville, and Parker White – After Dark (Level 1 Productions)
Noah Howell and Andy Jacobsen – Breaking Trail (Powderwhore Productions)
James Heim, Chris Rubens, Mark Abma, Matty Richard, Sean Pettit, and Eric Hjorliefson – All.I.Can. (Sherpas Cinema)
Here's a little re-edit for those who aren't quite getting their fill this winter.