A good while back I let the cat out of the bag about the end of PW. Here is the "official" announcement.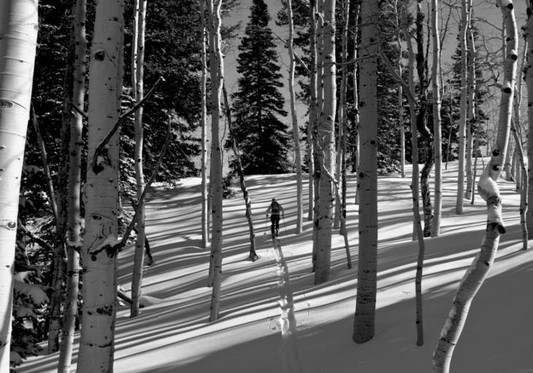 The earth will probably continue to spin, and hopefully light and fluffy snow will still fall in the mountains, but Powdewhore Productions will no longer be producing backcountry ski films. It started as a joke, became an obsession and morphed into an incredible "job". For ten years we have been risking life and limb, hustling the outdoor industry, and working hard on a shoestring budget to tell the stories of those obsessed with sliding on snow and sharing them with friends and the backcountry community.
Our goal with PW was to capture the freedom of the backcountry and all the diverse and immense possibilities it provides. We quickly realized this was an impossible task. No matter how big the screen we projected upon, it wasn't large enough. The only way to experience it is to do it. Maybe we inspired people to break some trail and follow their powdery dreams into the mountains.
Our hearts and passion led us into the mountains, and into filming, and now those things are leading us safely back out. We are proud of what we were able to ski, film, and accomplish in often inhospitable and dangerous locations and conditions. Unfortunately many, many snowflakes were harmed in the making of our films.
All we can really say is THANK YOU to everyone who supported us along the way. Thank you for coming out to the shows, buying DVD's, getting lost in the images, and most importantly, laughing at us and with us. You will be missed Powderwhore Nation.
What does the future hold?
Jonah is enjoying the warmth of the indoors where he continues to blend humor and creativity in his video-craft for some familiar outdoor friends and their companies.  johopro.com
Noah is still skiing as much as possible and working with Voile as their athlete team captain.
Dry your tears and relive your favorite PW memories forever! As a farewell gift, we will be discounting and closing out all DVD's and digital downloads ($5 each while supplies last) on our website.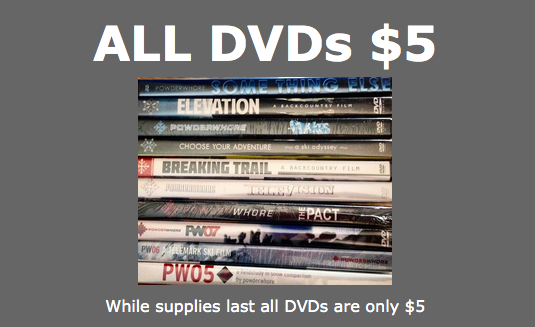 Every dollar you spend will will directly contribute to our early retirement in Florida fund. Give generously and go fluff yourself!