Got really lucky on the South Teton last year. The next day after skiing Mt. Moran I headed out with two of the Teton's top guns. Adam Fabrikant and Aaron Diamond had big plans that involved ropes and shenanigans and possible first descents. In good mountain fashion we headed in with a plan and then adapted and chose otherwise upon inspecting conditions. The next best thing in the neighborhood was the South Teton.
This beauty is visible from the road and has beckoned since I first saw it many years ago.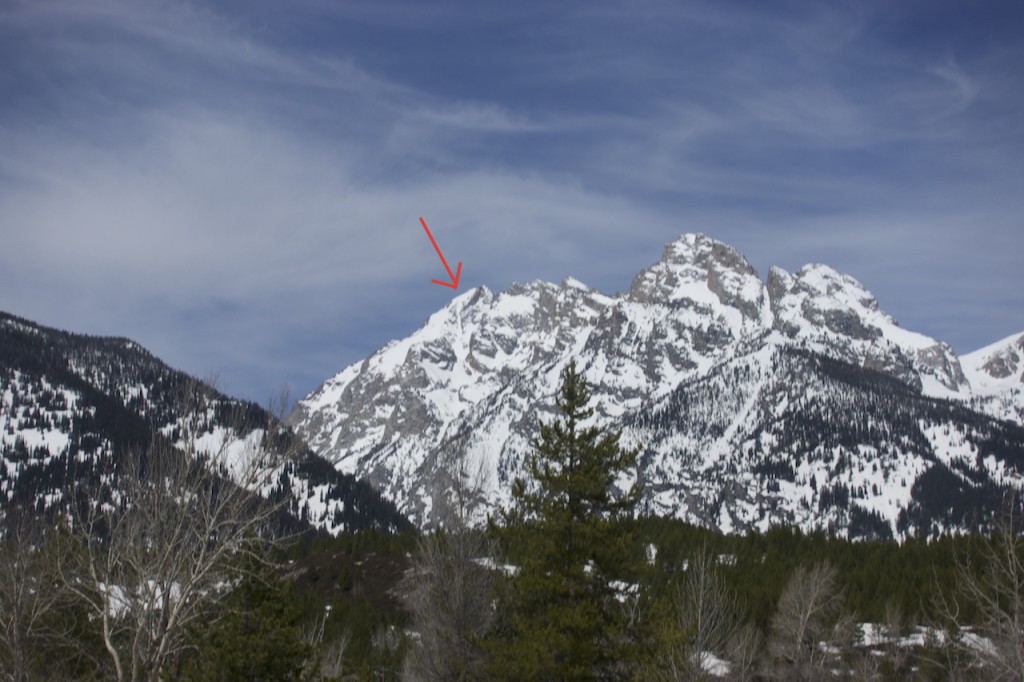 Best close-up of the line that I could steal online from the late and great TetonAT. RIP.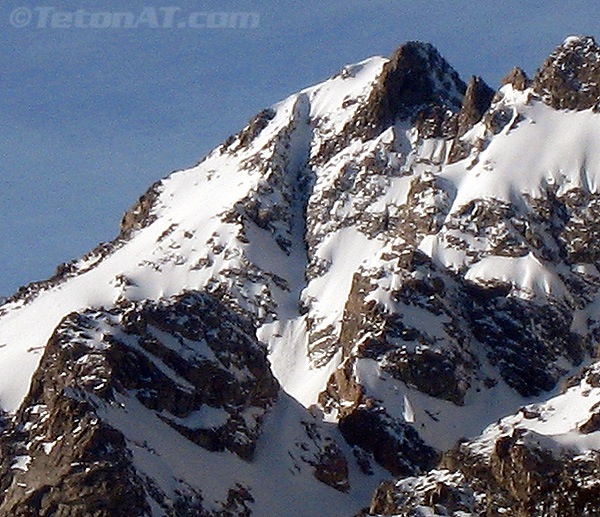 Felt honored to head into the hills with these blokes.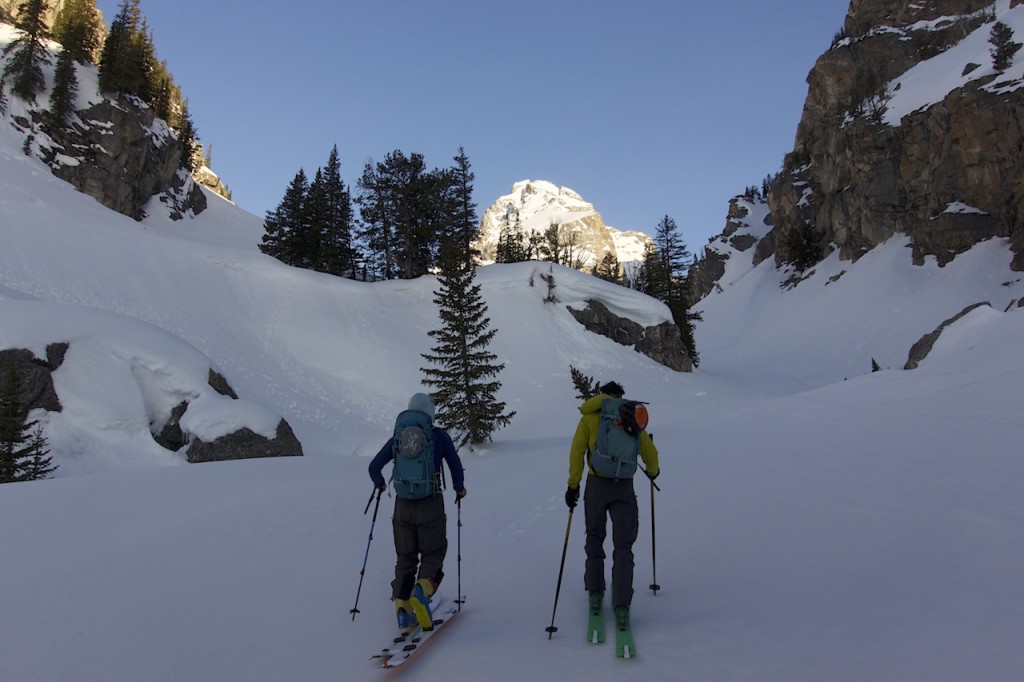 I was pretty beat and the boys took pity on me on me with the pace.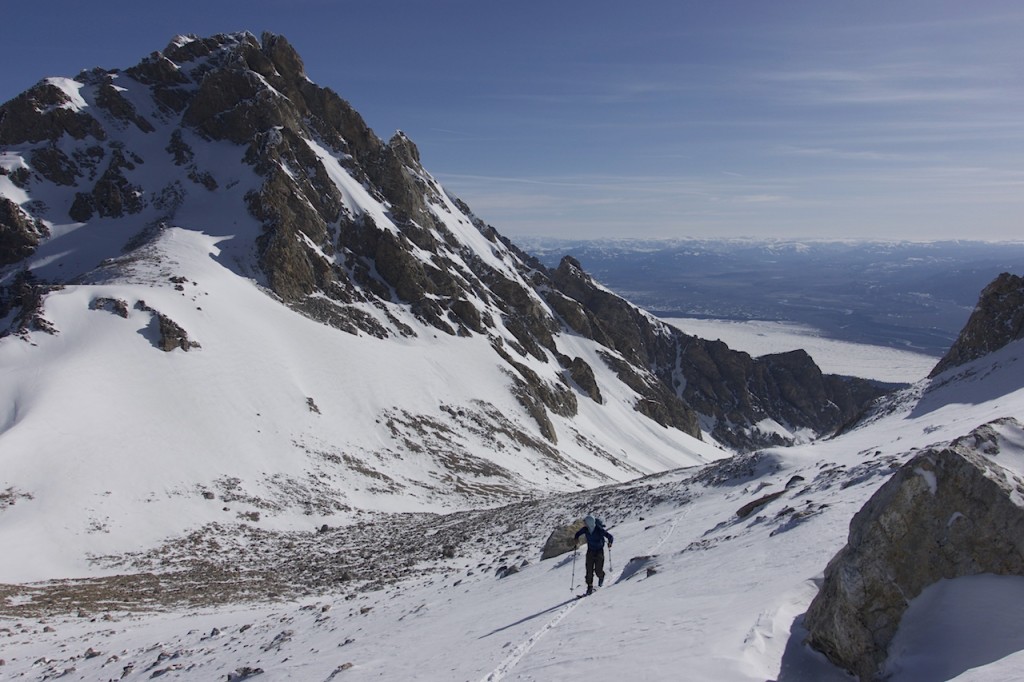 Topping out and hoping our timing was right for snow on the southern aspects.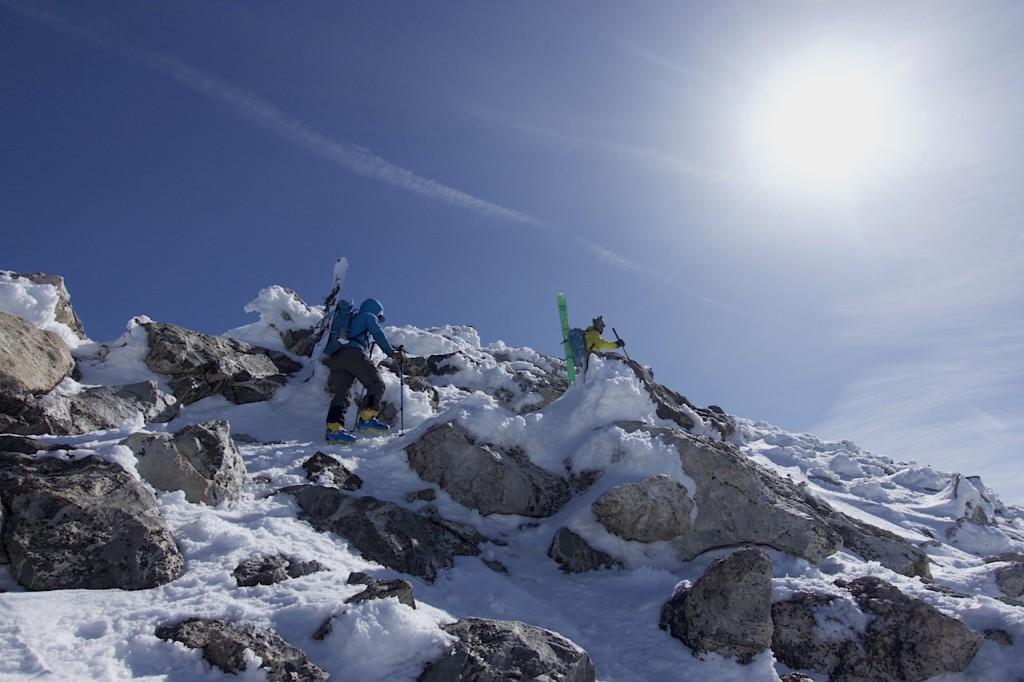 We transitioned and dropped into the top of what is said to be one of the steepest lines in the Tetons.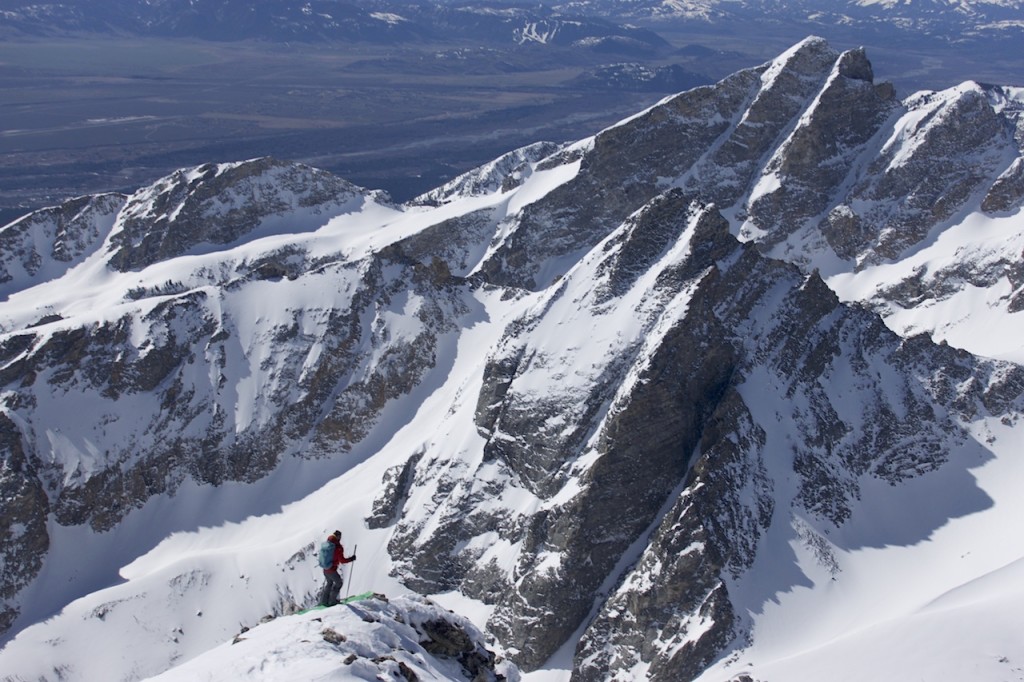 Adam took the line from the very top entry while Aaron and I went down the ridge and then hopped out into the chute.
Aaron feeling it out.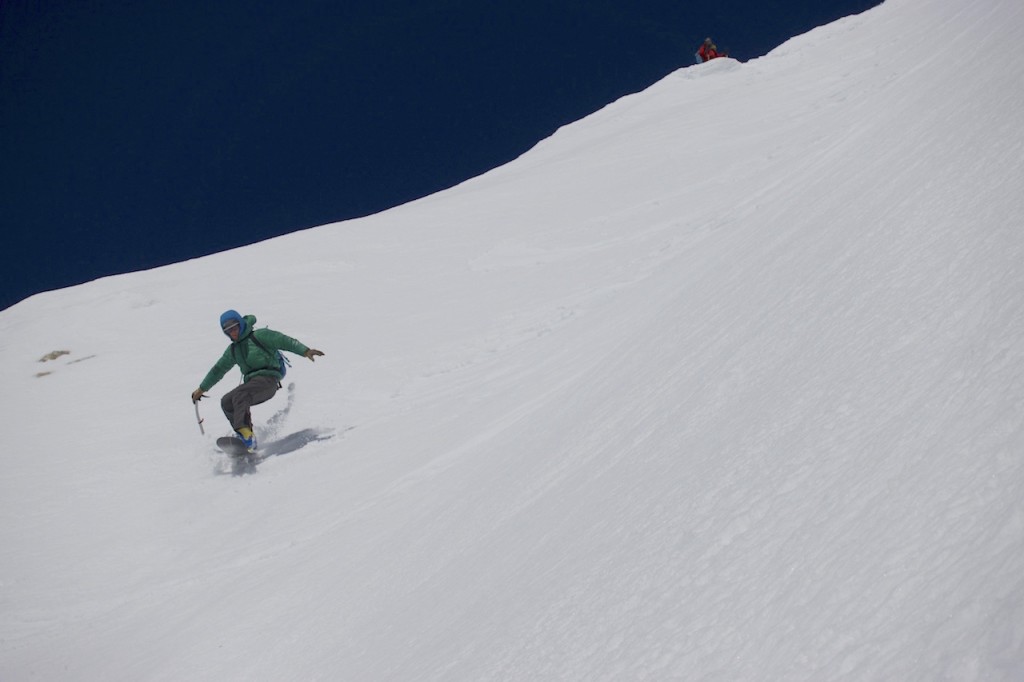 Adam getting edgy.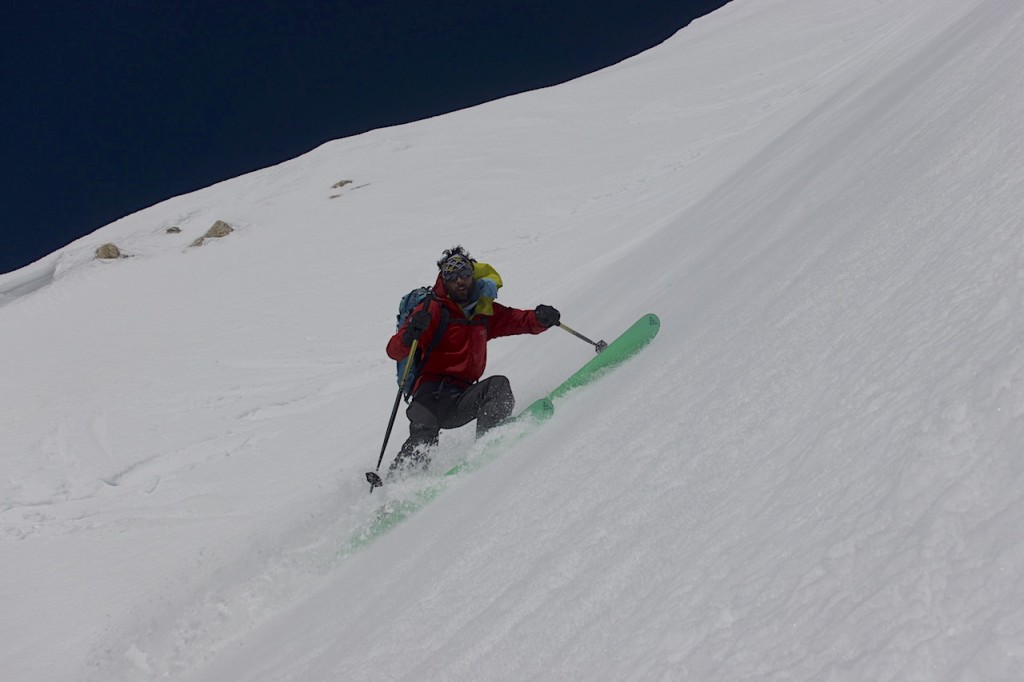 Definitely some sustained 50 degree action going on.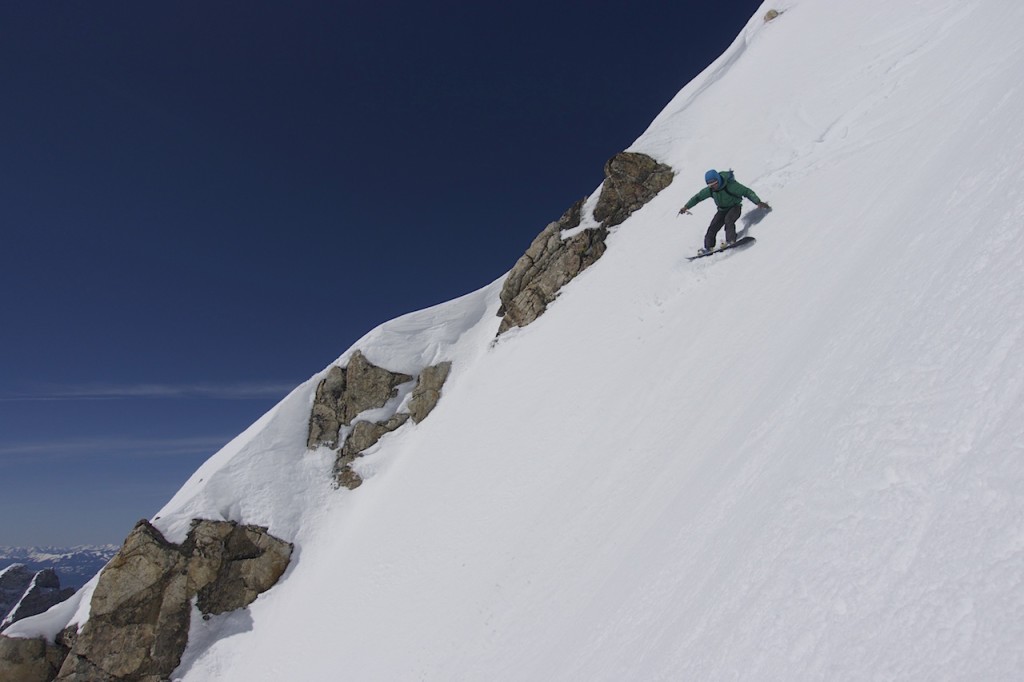 This is one of my favorites from the day! Perfect corn on the steeps is hard to beat.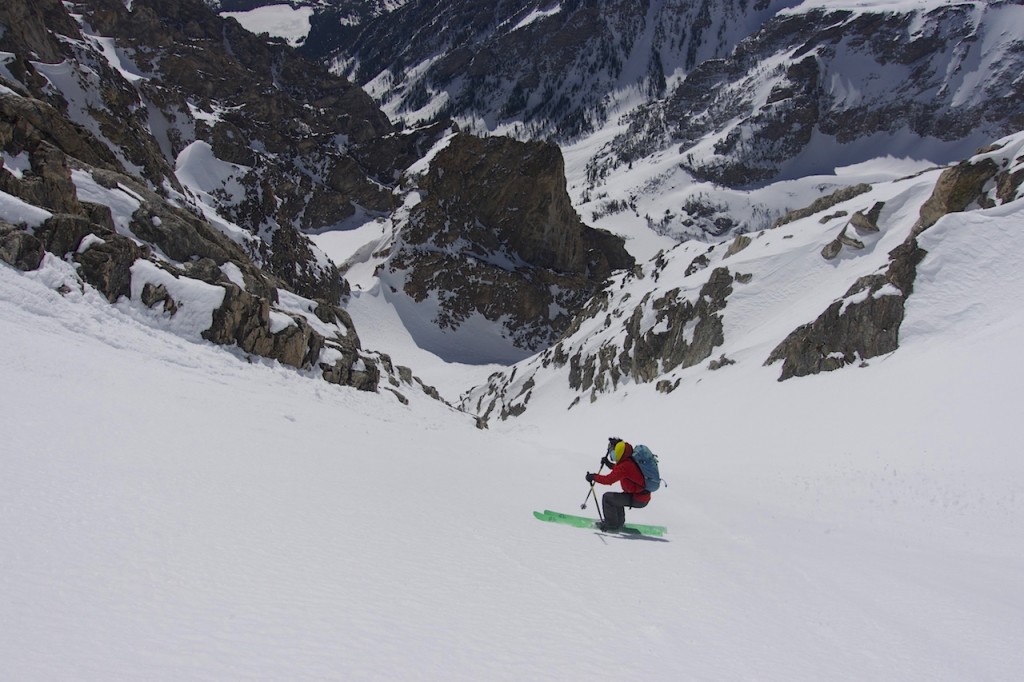 The choke was fully filled in which isn't always the case. The boys had both skied this before, but this was high quality.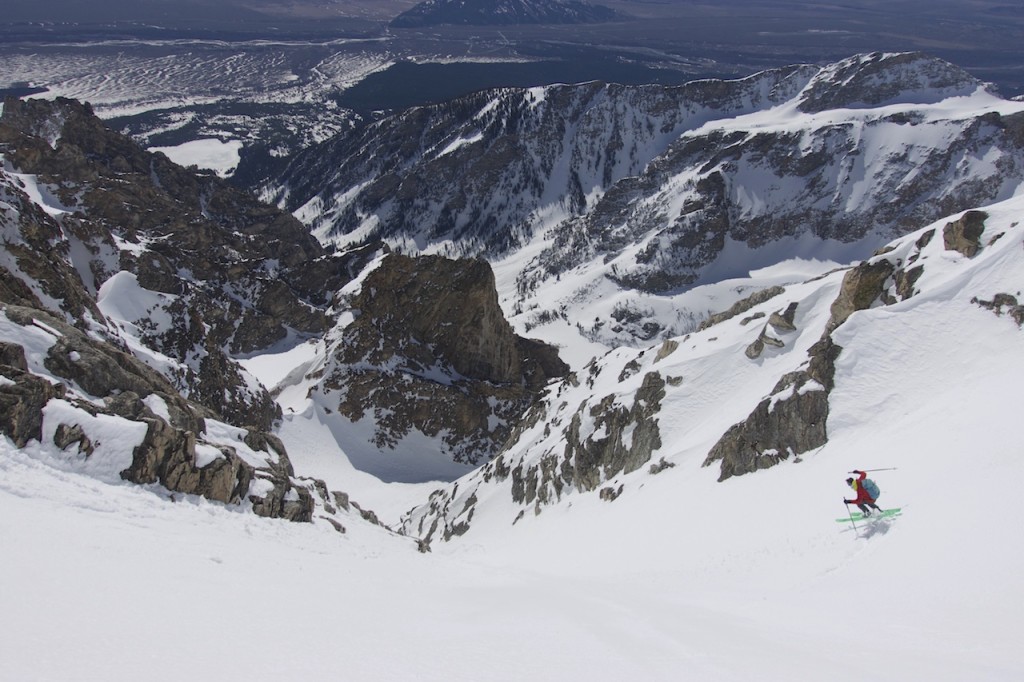 Things get real tight and then blow wide open for some relaxing edge of the world turns if you cut out hard right.
We nailed the timing on this one even though it wasn't our initial objective. The Tetons are the greatest ski mountaineering playground in the lower 48. Glad it's only a short 4hrs from the Wasatch. Planning to get back up there this season for some link-ups and a go at a few more steep lines.