GUIDED BACKCOUNTRY SKIING IN THE WASATCH MOUNTAINS
Enjoy the challenge and thrill of backcountry skiing in the incredible Wasatch mountains. No other range offers up such a wide variety of terrain that's easily accessible and coated with stellar snow. Even our average winters are far from average.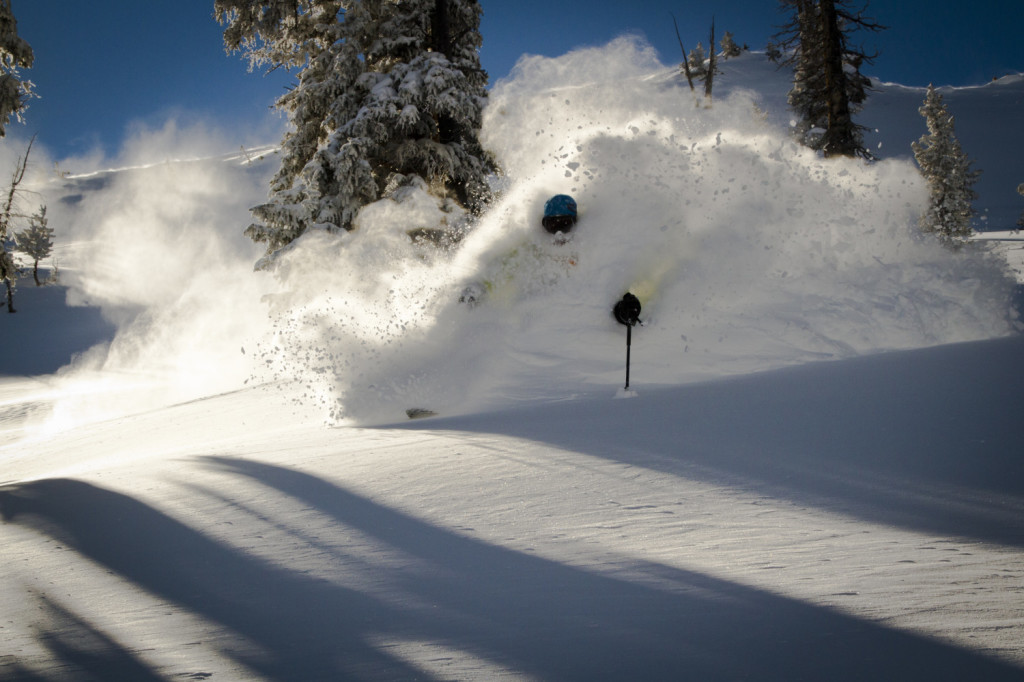 Backcountry 101 Group: 
This course is geared towards those with a base level of fitness and an entry level avalanche education (level 1). Gain hands on experience by actively participating in choosing an objective, reading terrain, route finding, and making avalanche observations along the way. Discover the Wasatch, dial in your gear, learn tips and tricks and meet potential partners. 
Requirements;
-Athletic ability to climb and ski 3-4,000 feet
-Beacon, shovel, probe 
-Touring ski or snowboard gear
Vertical – 3,000 to 5,000 feet
Minimum age – 18
Group Size– 6-8
Venues – Big & Little Cottonwood
Time– 8 a.m. – 3 p.m.
Dates – Jan 6th, 13th and 20th
Rate- $150 per person
Advanced and Intermediate Private Tours:
All levels of fitness and riding ability available. From mellow angle powder to steep chutes, we'll head out with respect for mother nature and safely ski what conditions allow.
Vertical – 3,000 to 6,000 feet
Minimum age – 18
Venues – Big & Little Cottonwood
Meeting Time – 7:30 a.m.
Dates – December to March
1 Person $500 | 2 People $300 | 3 People $250
Let's go skiing!
Please email for available dates and booking.
801-647-9071

Permitting through Red River Adventures, Salt Lake District National Forest Service