Uploaded these images last spring, but never got around to publishing. Better late than never?
I had my eyes set on some classics in the Elk Mountains. I headed out there with Louis Aravelo to meet up with local shredder Adam Moszynski. When we got there Adam and crew wanted to ski a line non of them had skied before off of South Maroon peak. Louis and I had little knowledge of the area and we said sure. They showed us some photos and we said for sure!
The proud East Face of South Maroon Bell to Bell Cord Couloir.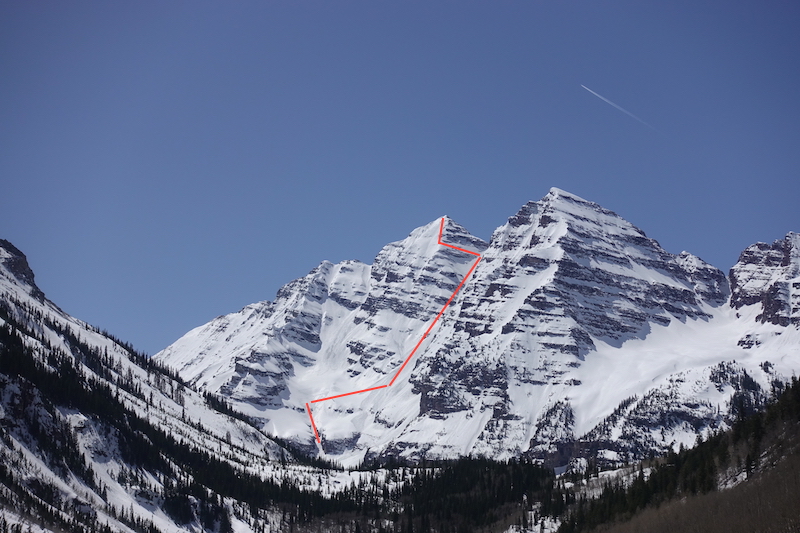 Woke up early to try and get it in good conditions and we most definitely did!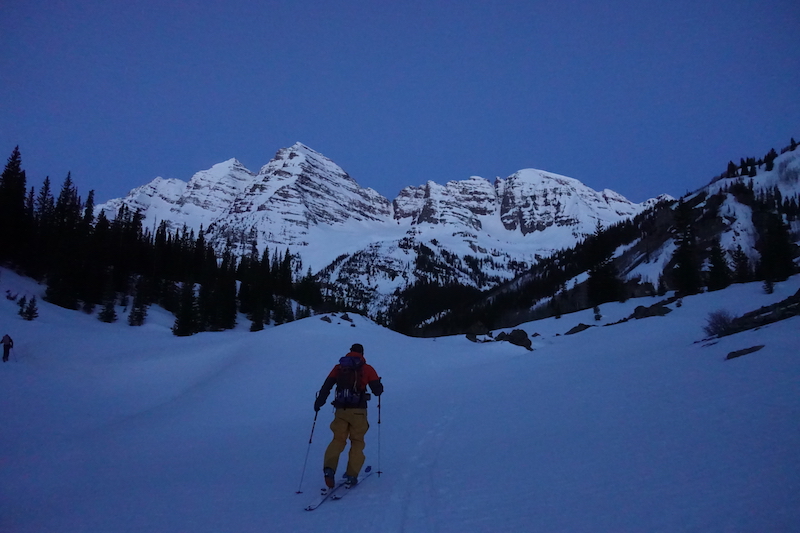 North Maroon was taunting us as we passed underneath it's iconic North Face. (we'd come back for that later)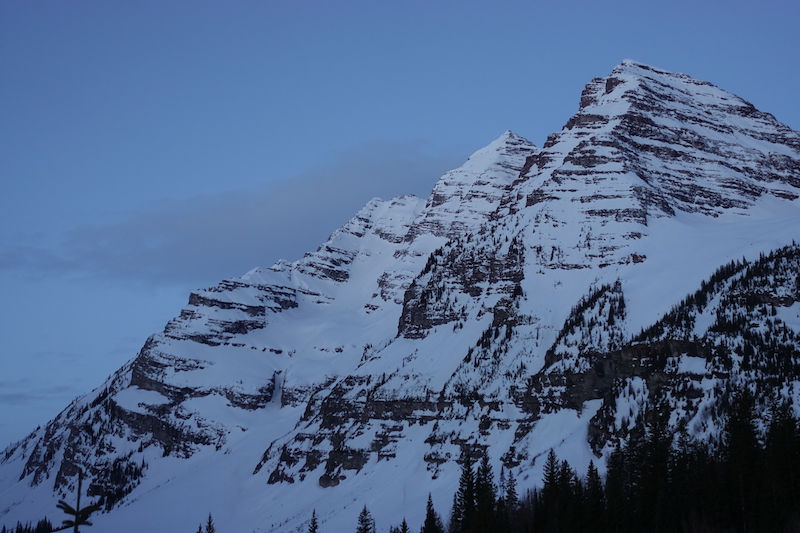 Crossing the lake at first light.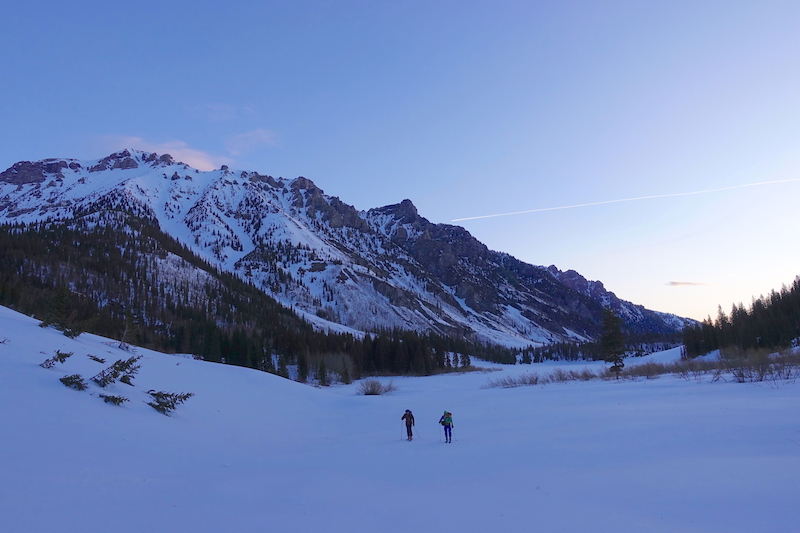 I had some apprehension of being in such a large group of folks that I didn't know. Louis and I discussed it and decided to join in but remain on high alert.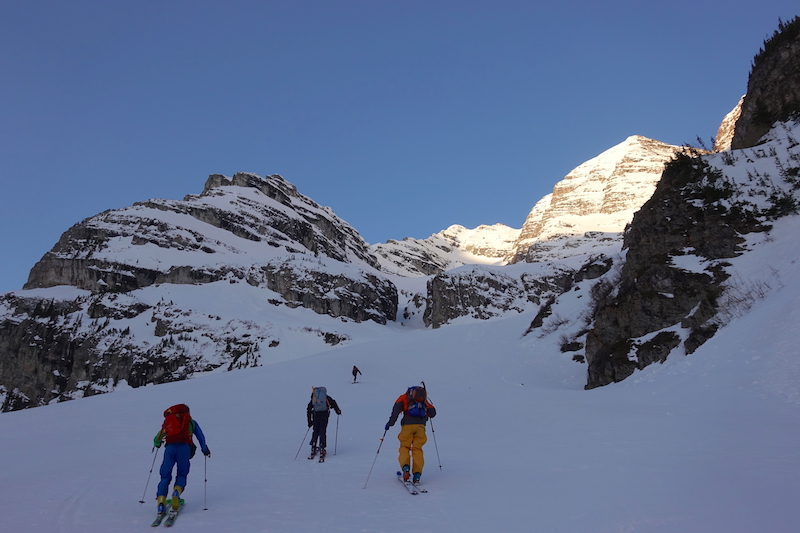 We passed through the apron and into the narrow chute.
The upper face looking pretty spicy!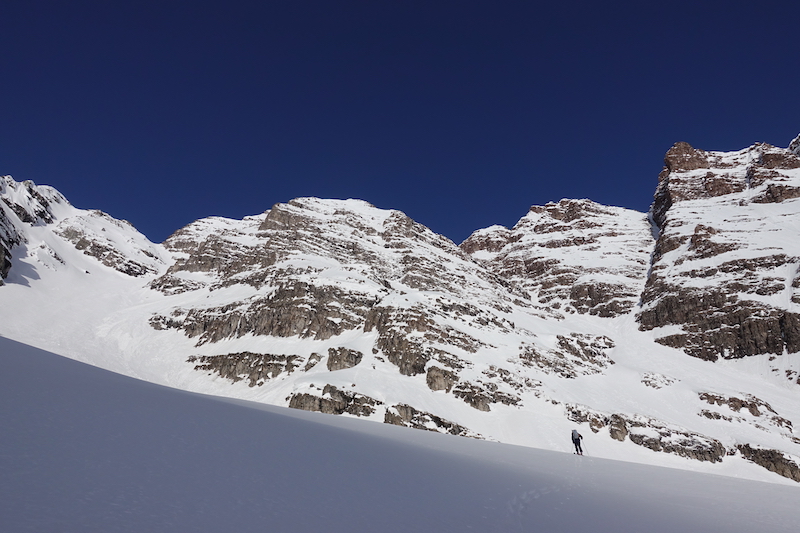 I started to see and understand this whole obsession with these Colorado Rockies!
We hit the saddle and wrapped around onto the backside where we encountered some fun rock bands. Easy climbing in a spectacular setting. Ski mountaineering at it's finest.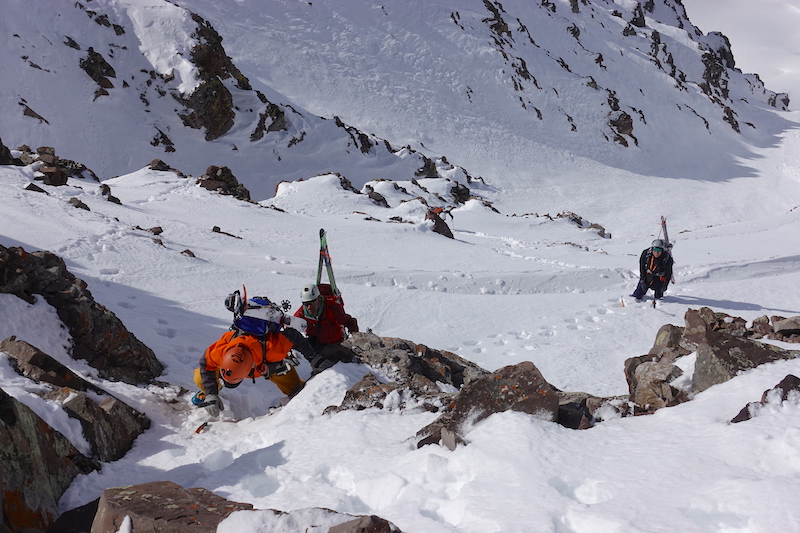 Did I mention those Rockies!
Adam all smiles to be on top of one of the classics 14'ers in the Elks and about to drop a new line for him and all of us.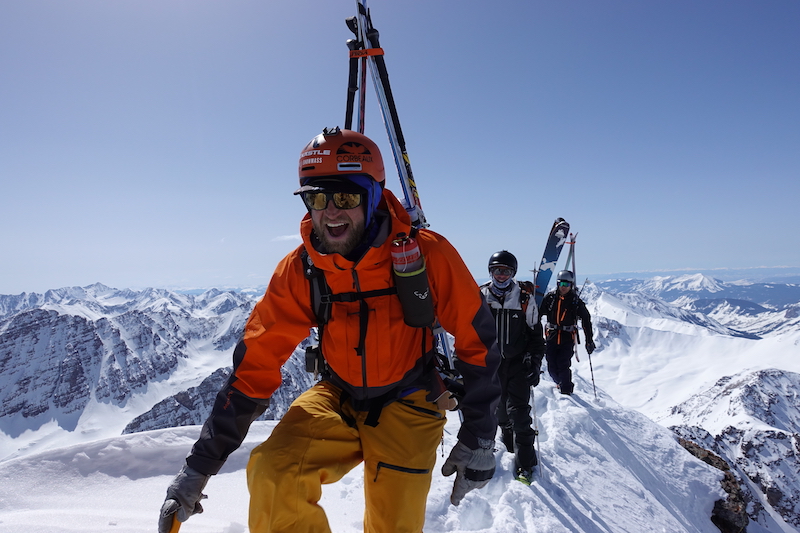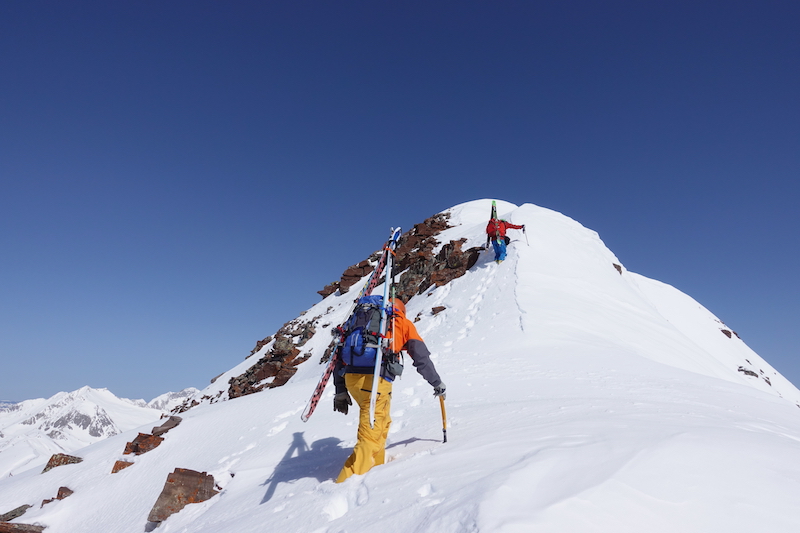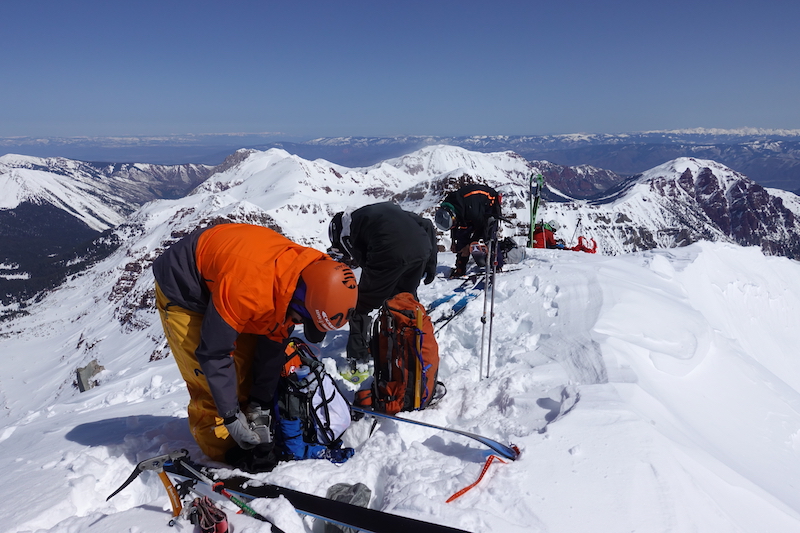 Turns off the top were STEEP and the exposure was the inspiring. The snow was great and everybody skied slow and smart.
Such excellent powder snow on the face that we almost couldn't believe it was real.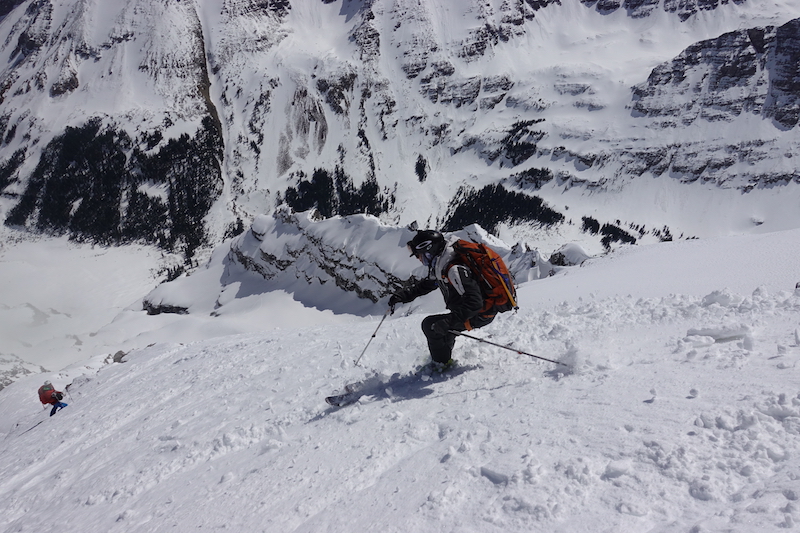 After a few hundred feet of turns we made the hard left traverse over into the top of the Bell Cord.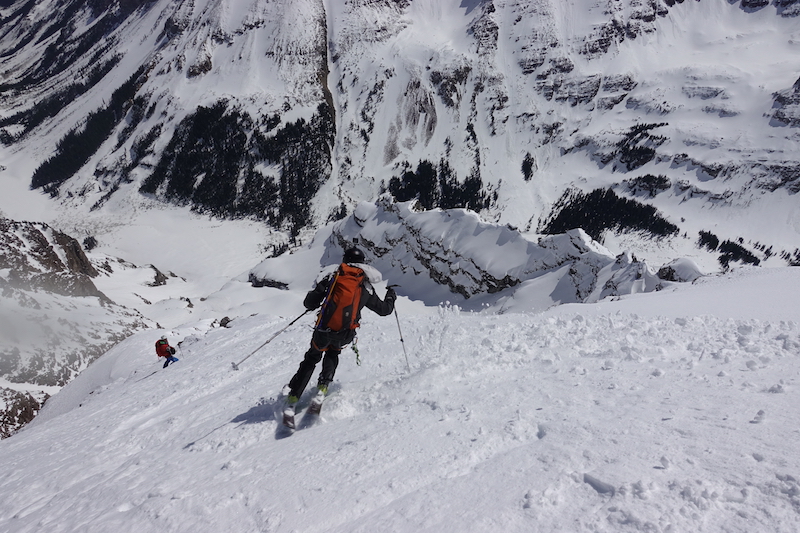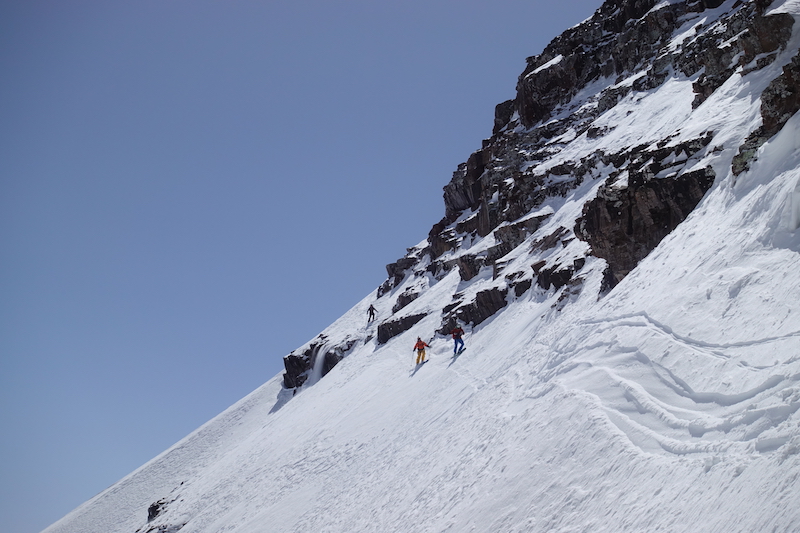 And where we expected to find chunder and mank we instead found settled wind blown pow on the northern side of the chute.
Adam playing on the flanks.
The only "bad" turns we found were in the choke of the Bell Cord where some sluffing snow and our tracks had fucked things up.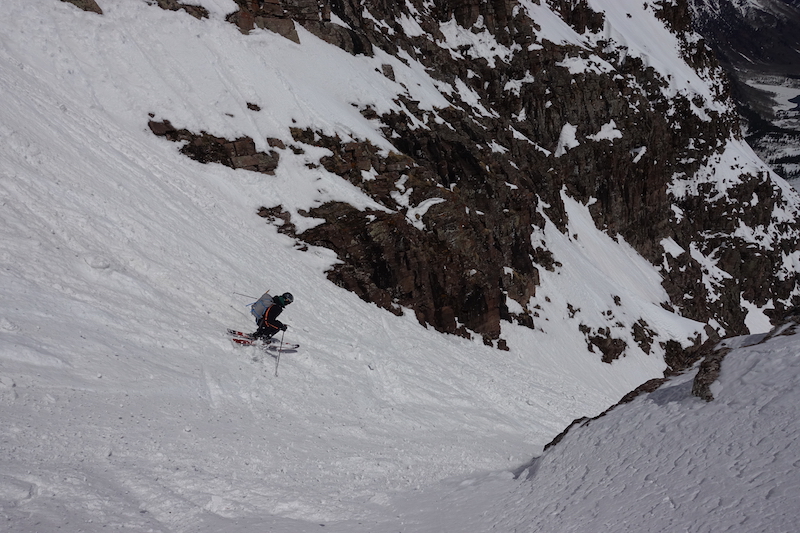 Huge thanks to Adam and the crew for letting us tag along. We all worked well together for having such a large group and got 'er done safely.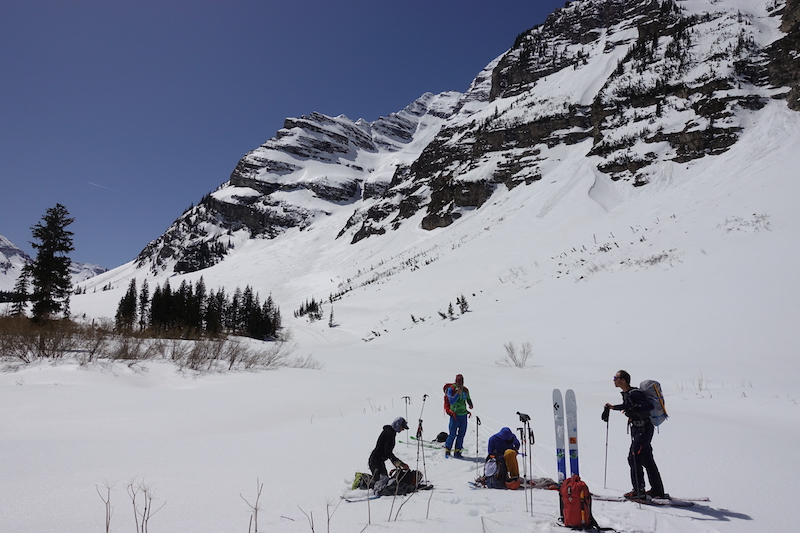 Skinning away was difficult, all I wanted to do was stare back at this beautiful bastard.  Fun to get on this 4,000 foot monster as one of the first peaks I've ever skied in Colorado.
The gate was still closed, Chason had rode in on firm snow on his e-bike and the rest of us on snow machines. But on the exit the snow had softened so much that he couldn't stay upright. He improvised by keeping his skis on and using them as rudders.