Spring ski season is upon us! It's raining damn near all the way to the summits in the Wasatch right now and snowing the spots I'd like to be traveling to. Sooooo….I'm sitting at the coffee shop working on a few trip reports from some of the 50 Classics from last season.
The Elk Mountains had a great year in 2017 and I had already been in the area to ski Castle Peak and the South Maroon Bell a few weeks earlier. My friend and local with the know, Adam Mozinski told me it was go time and I hit the road. Our goals were to try and tick off North Maroon Peak and the Landry Line on Pyramid.
Only in Asssssspen will you find that even the gas attendants wear fur!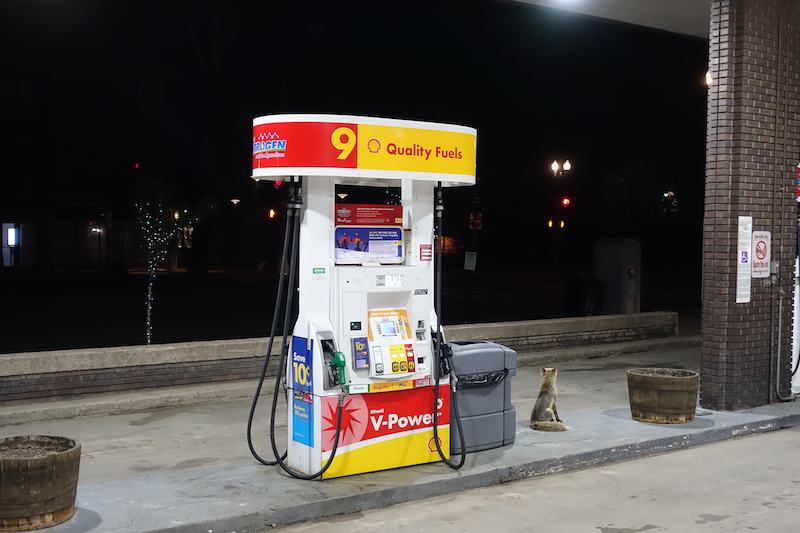 Perfect spring day with a little bit of new snow, blue sky and cold temps overnight. The face is pretty daunting and honestly, it doesn't look like a great line. The view from below makes it feel like you'll be traversing a bunch and piecing it together. That's not the case though, the line is much more fall line and direct than it appears.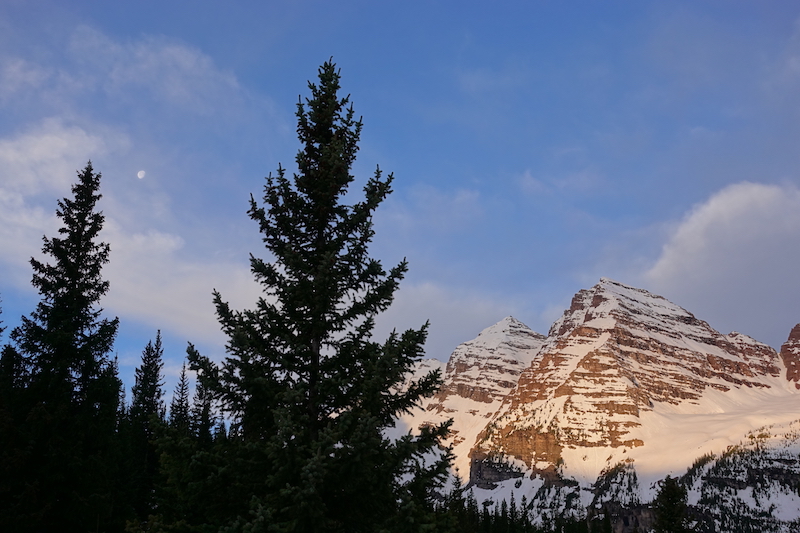 The easiest approach is to boot up the chute to lookers right and then sneak in from around the backside. We ran into a friendly guy at the trailhead. He took off ahead of us and kindly put in the boot pack. Turns out it was Josh Jespersen on his successful mission to snowboard all 54 14,000 foot peaks in Colorado in one season. Amazing ski mountaineering feat! Congrats Josh (you can read a bit about it here)!
Adam booting up the approach chute, which would be a fun ski on it's own, but we had bigger fish to fry.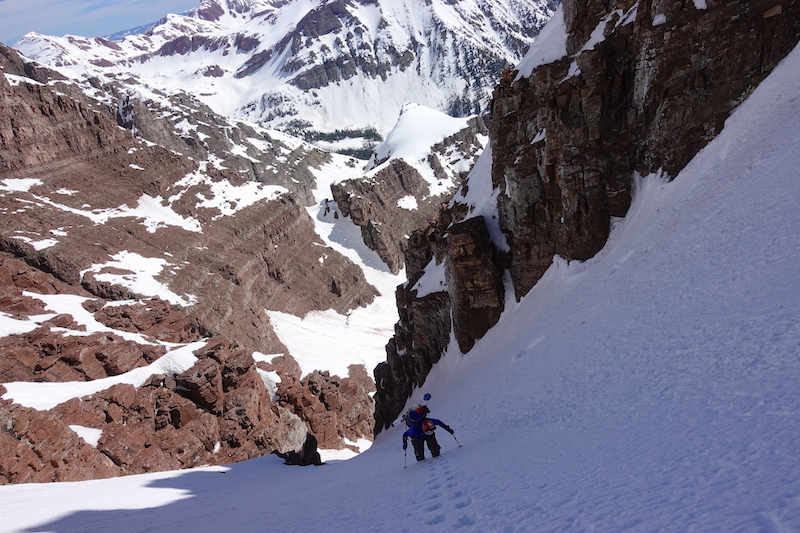 All majestic as fuck!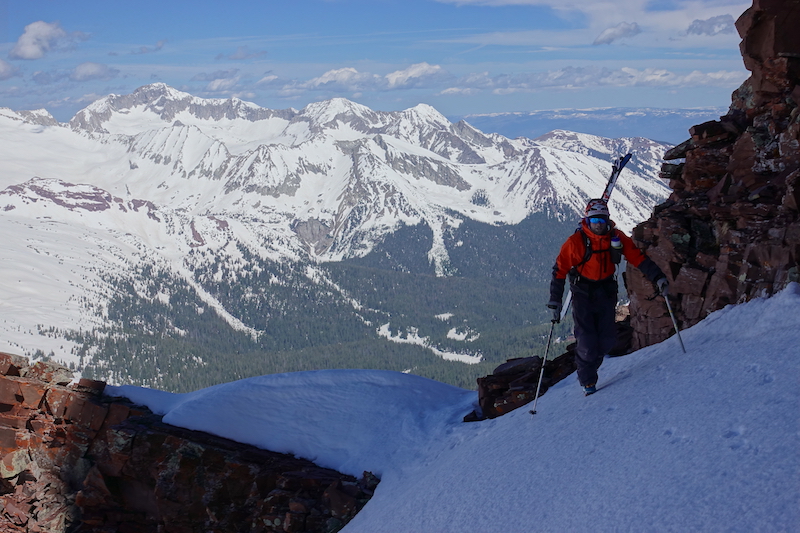 There's a little bit of scrambling and steep snow, sharp pointy things recommended.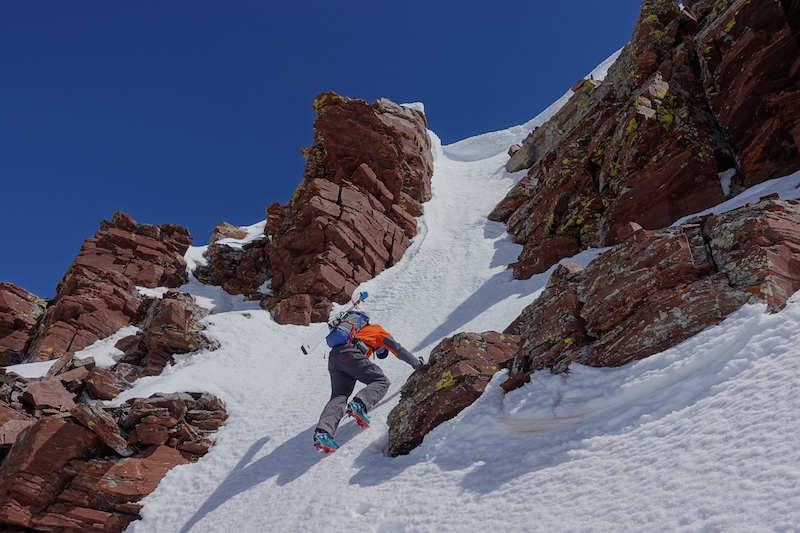 We found our way around the cornice by climbing a steep snow ramp.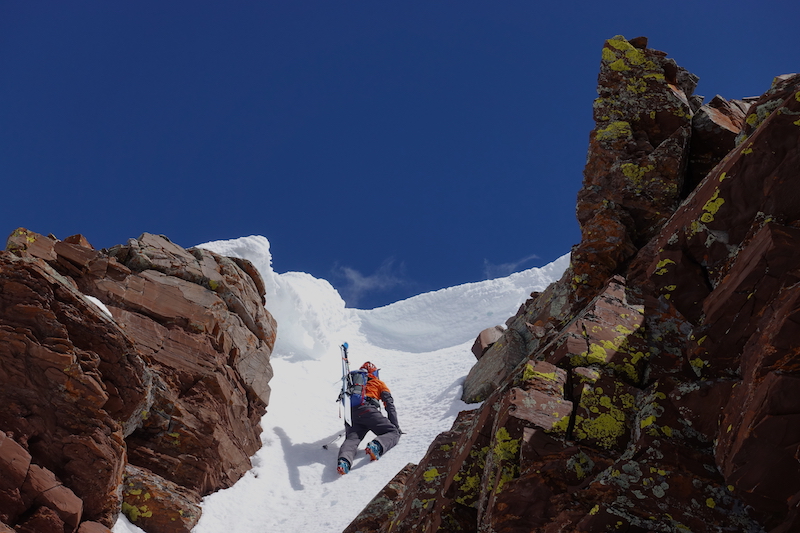 Summit steps. I didn't get a scenic shot from the summit, probably because i was just sitting in awe of the views. It wouldn't have done the surrounding mountain range justice anyway, so I'm glad I didn't.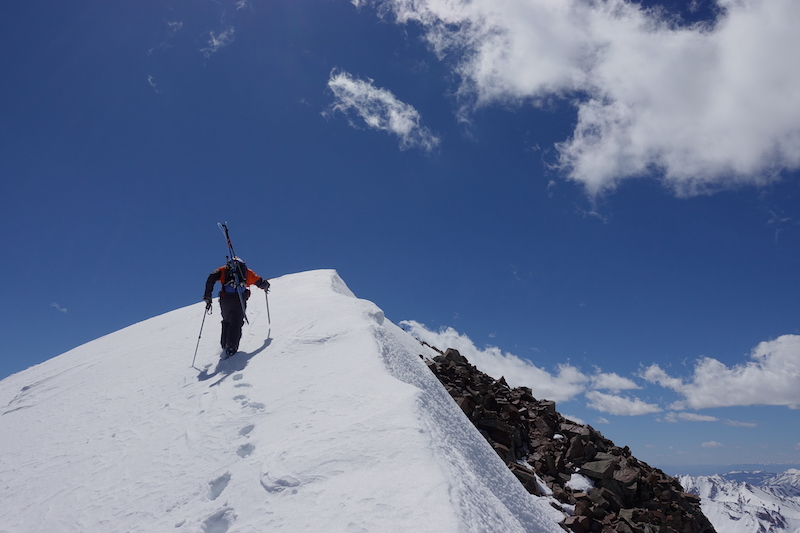 The turns off the top were good. The pitch isn't that steep, but it sucks you in and rolls over giving it that real airy feeling.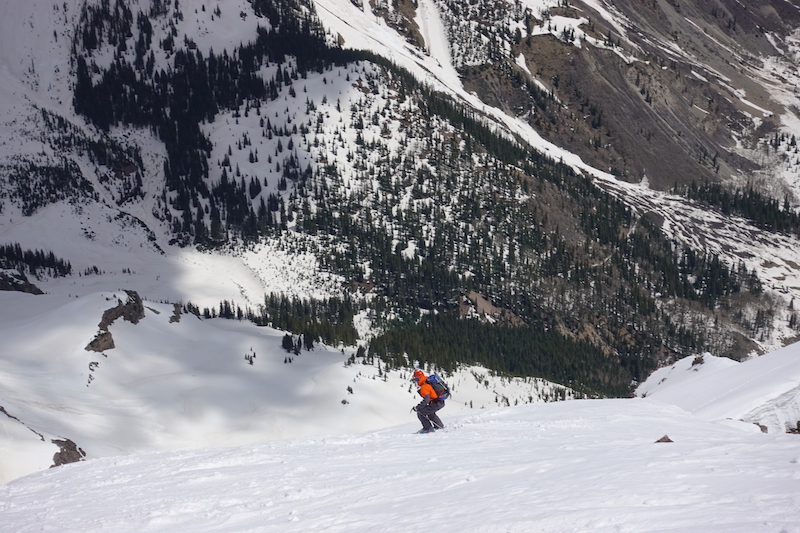 The crux of the decent is seen here below. It's a sketchy pinch in the cliff band that forces you to the skiers right over a VERY exposed section. Luckily we had it in good snow and we could easily sidestep through with minor scraping and scratching of skis on rock. Adam said in other years you have to air it out with a "must stick landing"! No thanks!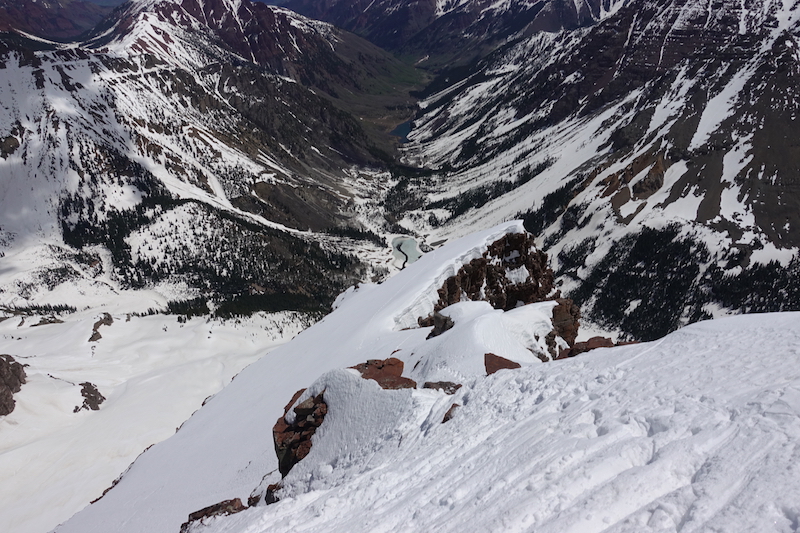 Adam letting the nerves settle out and looking down the thousands of feet you'd fall if you blew it here.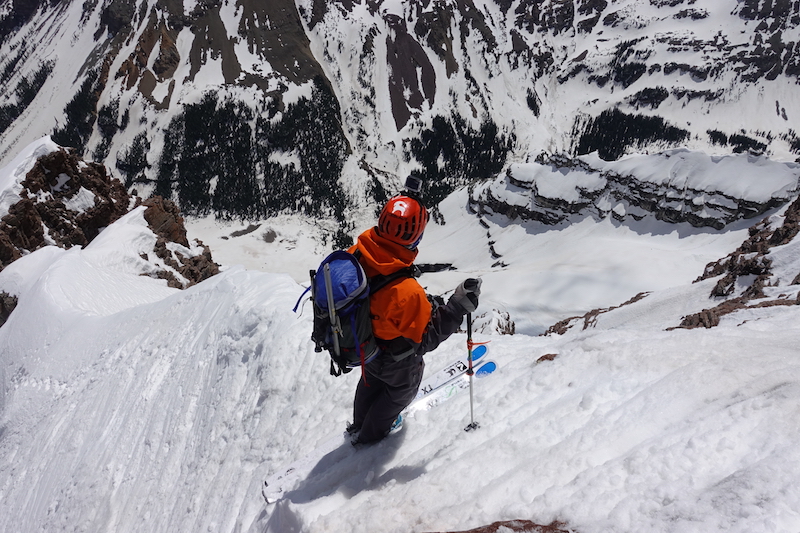 From here it's just good steep skiing with a few minor navigations through rock bands.
With so much snow and previous tracks to follow the navigation was a cinch. I can see how in leaner years there could be some icy and rocky sections that might need a quick down-climb.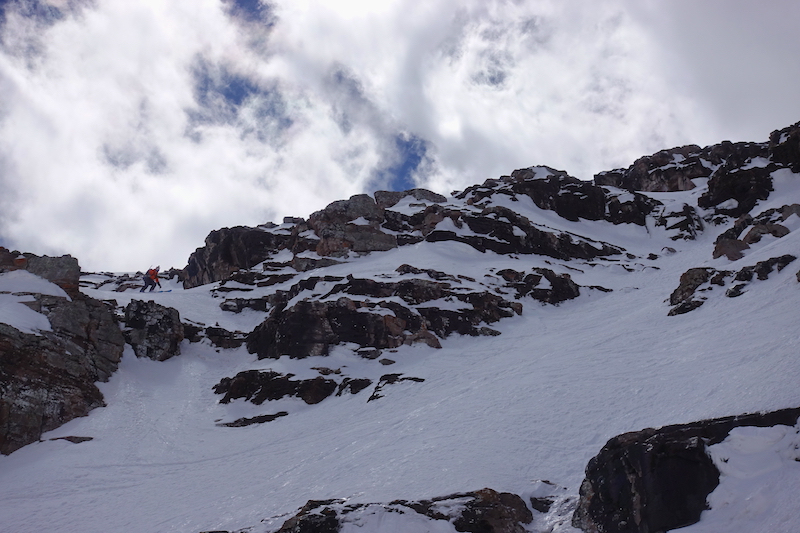 Settled pow on 45 degree slopes…….hard to beat!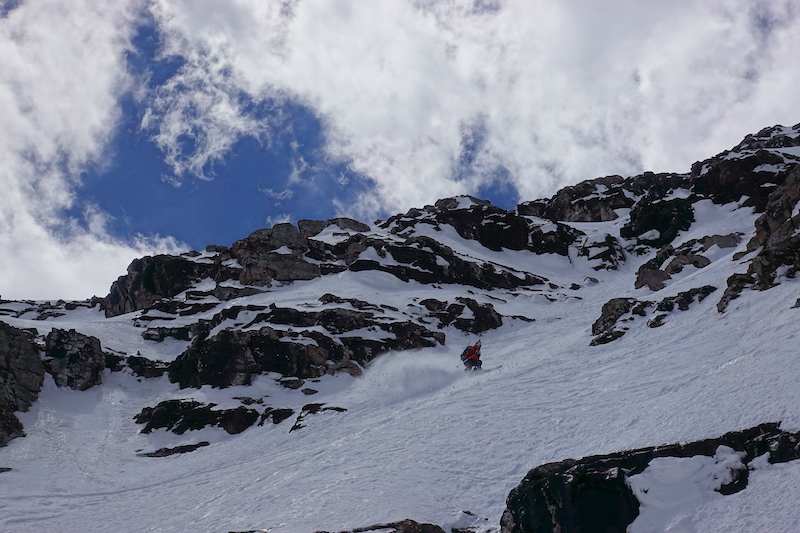 For the exit you traverse out skiers left and back into the chute we initially booted up.
Adam with smiles for miles, having skied this backyard beauty in great snow.
There are many amazing things about skiing and exploring mountains that I love. One of those elements is the initial fear that comes from looking at something that seems crazy/stupid/unpossible and working through that in your head. Overcoming the thoughts and feelings that are telling you no. Understanding that things are rarely actually as scary as they look from below and that with the right skills most lines can be skied and are actually fun, not gripping once you're on them. When it's over, you'll never look at that line or face the same. You know it now, intimately and the fear is gone.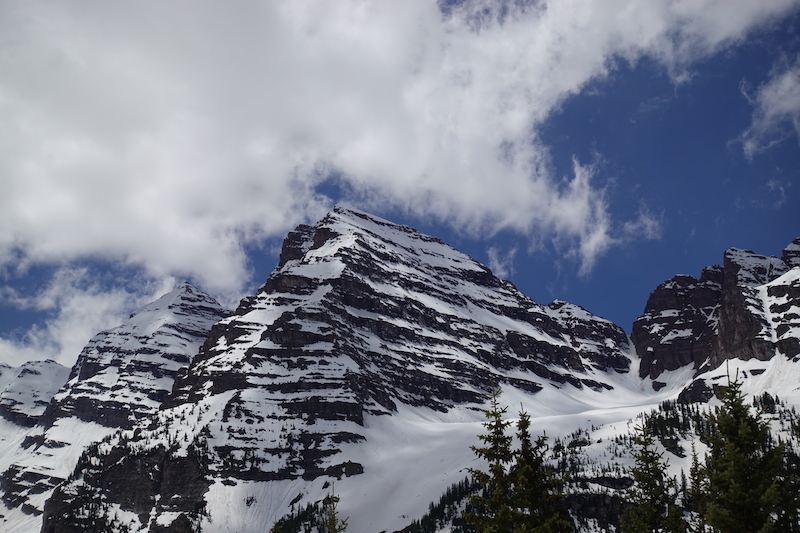 Unfortunately, the warm temps had their way with the snow and some first hand accounts of the Landry were less than ideal so we decided to bail on that. Instead we drove to Summit County and skied the Silver Couloir on Buffalo Mountain, which was fun, but probably not worth posting about.